Hood Canal Watershed Project
---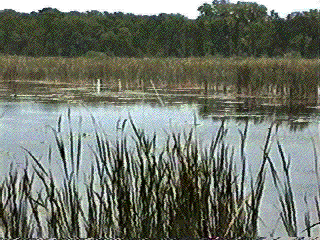 The Hood Canal Watershed Project is based at the Theler Wetlands Environmental Education Center in Belfair, WA. The wetlands, which are entrusted to the North Mason School District, total approximately 150 acres of diversified ecosystems located at the end point of the Puget Sound's Hood Canal. The acreage hosts a community center that offers various classes, an interpretive center that presents an in-depth look at the more technical and ecological sides of the wetlands, and a North Mason High School classroom where students have completed extraordinary projects for the benefit of the wetlands and the community. In addition, the wetlands host three beautiful trails named for the ecosystems that they wind through: the alder/cedar swamp trail, Union River dike trail, and south tidal marsh trail. The trails total more than 3.5 miles of viewing pleasure for walkers who enjoy watching red-winged blackbirds, goldfinches, Canada geese, and catching the occasional glimpse of a fox!

The wetlands had first contacted our instructor, Oscar Soule, in hopes of getting some Evergreen students to help with some of the numerous projects they have waiting to undertake. We were very interested in working at the wetlands for various reasons:
* obtaining a more technical side to our education.
* the wetlands had many ground breaking projects they were spearheading with the support of more than 2 million dollars in grant money and the local community.
* environmental education with North Mason High School students.
* the opportunity to work with various state agencies.

Although we accomplished various projects, our first involvement was with "Students in the Watershed." This is a unique program that utilizes high school students' knowledge of ecology and the environment to teach local fourth graders in the watershed. The first step was to split one of the high school classes into four groups, each with a major theme. This year the subjects were land stewardship, the working forest, the living forest, and the watershed. After the groups were selected, members of the Department of Natural Resources gave the students short presentations as an offering of information (which they might chose to work with). The students then spent several weeks preparing and creating fun, interactive lessons for the fourth graders to learn from. The high school students produced a variety of successful skits, games, and activities that engaged the elementary students and their teachers with many lessons about their local environments.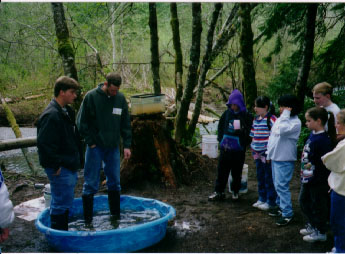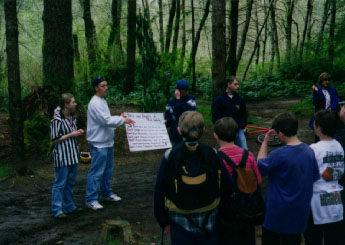 Here are some North Mason High School Students teaching local fourth graders about environment and ecology in the Tahuya State Forest.



Kathy Weed -- weedk@elwha.evergreen.edu
Jacob Matthew Kostecka -- kosteckj@elwha.evergreen.edu
Kate Shelley -- shellek@elwha.evergreen.edu
---

-------------------------------------------