Useful Links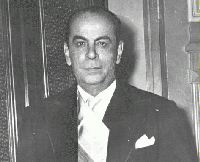 Rómulo Gallegos (1884 - 1969)

Un pequeño tributo a Romulo Gallegos: Biographical sketch and some useful bibliography (in Spanish): http://www.infoplease.lycos.com/ce5/CE019981.html

Information about Gallegos life and works, containing some interesting related and contextual information (in Spanish): http://members.tripod.com/~luisedwin/gallegos.htm(For a translation of Doña Barbara's schematic analysis, submitted by Jeff Gibson, please click here)
Back to top
Back to syllabus
Back to map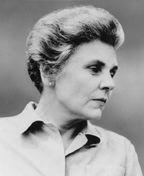 Elizabeth Bishop (1911 - 1979)
Modern American Poetry: Biographical infomartion and several critical essays on specific poems, including "At the Fishhouses", and reference to more links.

The Academy of American Poets: biographical sketch, bibliographical list, poems on line and references to other sites.

Voices and Visions Spotlight: no much substantial information, but contains an interesting video clip based on "One Art" read by the poet, and several other links to audio and video versions of her poems.

Back to top
Back to syllabus
Back to map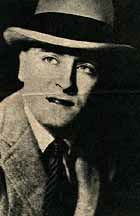 F. Scott Fitzgerald (1896-1940)
Great source for other links to information on Fitzgerald: http://www.cityhonors.buffalo.k12.ny.us/city/rsrcs/eng/auth/fitz.html

Fitzgerald, F. Scott (Works)


This Side of Paradise Text in various formats from Project Gutenberg.
Feature Stories A rotating series of short stories by Fitzgerald in HTML format.
Fitzgerald Biographical Information A short biographical timeline with links to a number of different works.



Fitzgerald, F. Scott (Criticism)

F. Scott Fitzgerald Centennial Homepage
A very useful and complete page sponsored by the 1996 centennial celebration of Fitzgerald at the University of
South Carolina. It contains a biography, a bibliography, a chronology of the life, a series of quotations, a history of
the Scribner publishing house, and the text of some of the short stories. In addition there are links to a few critical
essays and additional information about the USC Fitzgerald collection. This is an excellent resource hampered only
by its slow download speed.

F. Scott Fitzgerald
Includes a wide array of biographical and bibliographical information from the Perspective on American Literature
site.

The Great Gatsby Website
A useful site which provides a summary of the novel, vocabulary lists, trivia questions, biographical information, and
links to critical essays.

Guide to the Great Gatsby
Links to a great deal of useful information, including cultural background, critical essays, and other on-line guides.

Great Gatsby
Provides information about characters, chapter summaries, and rudimentary thematic analysis. Basically on-line Cliff
Notes.

F. Scott Fitzgerald, The Great Gatsby
A very brief study guide for the novel.

F. Scott Fitzgerald
General biographical information as well as a list of major works and a select critical bibliography.

F. Scott Fiztgerald
A nicely detailed chronology of the life.

Selected Bibliography
A short but useful critical bibliography.

F. Scott Fitzgerald Filmography
A link to the Internet Movie Database with a brief biography and filmography relating to Fitzgerald's works.

Long Island--Mansions and Gardens
Although not directly related to Fitzgerald, this link to the Gardens and Mansions of Long Island contains small
images of the mansions of the Jazz Age.

The Great Gatsby Trivia Challenge
A clever quiz to test your knowledge of the novel.


Back to top
Back to syllabus
Back to map


Brazilian Modernism (Early Twentieth Century)
The Poets: Information on Oswald de Andrade, Carlos Drummond de Andrade, Mario Bandeiras and other poets. Some information about the historical and social context is also provided.

On modernist music: Great site on the work and life of Hector Villa Lobos, one of the greatest Brazilian (and world) composers.

Highlights of Brazilian Literature: Brief information on each of the major writers of Brazil and their contributions.

Back to top
Back to syllabus
Back to map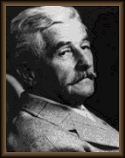 William Faulkner (1897-1962)
Works:
Nobel Prize Acceptance Speech: Text of speech with a photo of a much younger Faulkner.

William Faulkner, Harper Audio: A link to recordings of Faulkner reading from "The Old Man," "As I Lay Dying," "A Fable" and his Nobel Prize Acceptance Speech. They are all available in multiple formats.


Criticism:
William Faulkner on the Web: The best resource on the Web for locating information about Faulkner's life and work. It contains numerous links to biographical information, maps, character sketches, literary criticism, glossaries, images, and sound recordings. Particularly useful are is the link to "Novels" which provides a glossary, bibliography, and genealogy for each of the novels. It has a logical and easy to use format, but its size requires patience when downloading.

Discussion questions about The Sound and the Fury and other works by Faulkner

William Faulkner: The Bear: Useful page which includes a bibliography, an etext of the Nobel acceptance speech, links to critical essays, and links to other useful web resources.

Faulkner Resources on the Web : Selected links on Faulkner's work and life.

The William Faulkner Society: Information about the society and its activities, including directions for subscribing to the Faulkner e-mail discussion list.

Faulkner Main Page : A useful map of Oxford, Mississippi with photographs of significant landmarks.

Faulkner and his influence: Essay on Faulkner's place in American literature.


Back to top
Back to syllabus
Back to map

Juan Carlos Onetti (1909-1992)
Brief literary biography, quotes, a short video, all to be enjoyed in Spanish: http://www.montevideo.gub.uy/onetti.htm
Short biography and a complete list of his works: http://www.kirjasto.sci.fi/onetti.htm
Onetti's influence on a young Scottish writer: http://www.barcelonareview.com/eng/artict5.htm


Back to top
Back to syllabus
Back to map

Roberto Arlt (1900-1942)
Literatura Argentina Contemporánea:This site,, includes biography, bibliography, pictures, texts and other links (Spanish).

Review of The Seven Madmen's Translation

Excellent article by Beatriz Sarlo on Argentine vanguards: Explains the position of Arlt in the Argentine literature of the beginning of the century.

Back to top
Back to syllabus
Back to map


Ralph Ellison (1914-1994)

"The American 1950's" : Includes some very useful reviews of Invisible Man(by Howe, Bellow, and Kaiser among others) as well as a short chapter summary.
Ralph Ellison: Short biography, some critical quotations, and links to other sites.



Back to top
Back to syllabus
Back to map


Leslie Marmon Silko (1948- )

A Comprehensive WWW Index: Leslie Marmon Silko: a very complete site that includes works by and on the author, interviews, bibliographies, etc., sponsored by the University of New Mexico
Native American Authors Project: a site that contains several links to web resources on L. M. Silko.