For this first binding I will be happy to provide some of the basic materials to everyone and enough of other materials to some. Eventually, you will want to be self-sufficient.
Here is what you will NEED:
Paper
Bone folder
Awl
Ruler/straight-edge
I Will provide:
Plain white and black thread
12X18 drawing paper
Hemp cord
You may particularly want to bring your own paper and thread.
If you choose to bring your own cord, I strongly recommend a material that can be frayed.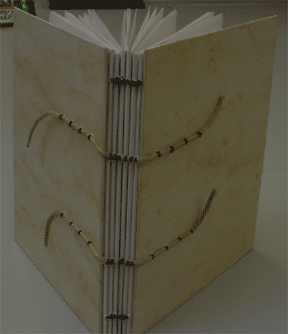 this attachment displays the basics (adobe pdf):
READ handout & pages _______in Bookbinding for Book Artists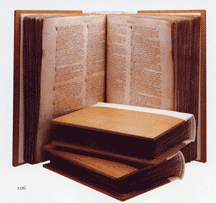 We'll be attaching wood covers to our books. These examples have covered spines, a step we won't necessarily be pursuing.