In 1975, I received my M.A. in Sociology from the University of Toronto. My work was in sociology, with an emphasis in Latin American Studies. I wrote a thesis entitled, Economic and Cultural Dependence in Latin America. The University of Toronto, in 1980, again awarded me a degree, this time a Ph.D. in Sociology. During this period I continued working in Latin American Studies with an emphasis on education, political economy, and communications. My final thesis was, Cuba: From Primitive Accumulation of Capital to Socialism.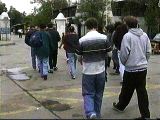 I have taught in several Latin American universities, including The University of Chile and The Catholic University of Chile; Universidad Autónoma de México, Iztapalapa campus, and Universidad Veracruzana; The Ontario Institute for Studies in Education at University of Toronto, Laurentian University, Ontario, Canada, Simon Fraser University, British Columbia; University of Illinois and Seattle University, Washington. I have also lectured and researched in several universities and research institutes in Europe. Currently, I am a member of the faculty at the Evergreen State College and teach Latin American Studies and Social Communications.

With a group of Canadian and Latin American exiles, faculty and scholars, I founded an international publication, Two Thirds: A Journal of Underdevelopment Studies. I was the editor of this journal until 1988. Well-known scholars including Andre G. Frank (Germany), Enzo Faletto (Chile), Paulo Freire (Brazil), Eduardo Galeano (Uruguay), Ruy Mauro Marini (Brazil), John Saul (Canada), Tomas A. Vasconi (Argentina), Jorge Garcia (Bolivia), have all served on the board of directors for Two Thirds.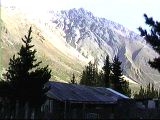 I am the author of several books about the political and economic realities of Latin America. I have edited seven other books of writings which feature contributions and interviews with Rigoberta Menchu and Adolfo Perez-Esquivel, two Nobel Peace Prize Laureates, and the writings of other well-known scholars, politicians and intellectuals. These books also include writings by Ernesto Cardenal, a Jesuit priest, poet and Minister of Culture during the Sandinist government of Nicaragua; Fernando Cardenal, also a Jesuit priest, head of the Literacy Crusade,and brother to Ernesto; Bishop Helder Camera from Brazil; articles and researches by Eduardo Galeano, Ruy Mauro Marini, Mario Benedetti and plus many more.