Now we are all back from our breaks and getting back to work on all of the things that we have to do this quarter. I have updated a number of items on the website today. First of all you can now access the files that Michael sent out a few days ago. They are all the handouts that we need for the Curriculum Project.
Speaking of the Curriculum Project, I have also made a button to go to that will tell show all of our groupings and what we are doing. If you want to this page you have to go through the Student Info Button. Next Thursday I will take down names and information and get all of the groups posted on the internet for everyone to see.
I have also improved the Pictures page. If anyone has any more pictures that they want to post then you can send them to me and they will go on the Psychedelic Pictures Page. Have a good week and I hope everyone has fun reading Gauvin and Cole, or reading about Gender.
--Joey
I hope everyone is enjoying their "Spring Break". As always the website is going through minor changes here and there. The exciting even this week is from the zoo. I didn't get this from Briana, but I'm sure she would promote it anyway, unless she has some sort of hatred for zoos, but she is a nice girl and wouldn't hate anything..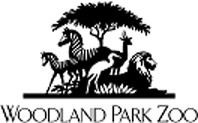 Woodland Park zoo is offering a number of workshops for more information click here.
More updates will probably occur during the week, but I currently have streamlining the webpage updates to take care of so you won't notice anything new. Have a good break.
--Joey
Finally, there is now a picture button. I'm still working on ways of streamlining this site. As soon as a syllabus for spring quarter is created I will have it online. So sit back, relax, look at some pictures, and totally stress out over the last week of classes.
--Joey
There are tons of new updates today so maybe you should take some time to look around, or continue reading and I'll just list them for you. First, the Spring handouts page has been created, and some buttons are now present. However, only the Spring Booklist button will work, because I do not have any of the information for the buttons that I created. Sorry. Another addition is on the Links page. I fixed the spelling errors in Evalia's name. I also added an APA styles links page. So for those of you who still have questions about APA, you now have a great resource.
Final conference papers are due this Friday. Have fun reading The Art of Classroom Managment.
--Joey
A long week has finally passed us. This website has gone through a few changes. Basically the Links page has been improved. Most importantly you can access the web page that contains all of the student teaching information. Since all of that is due on tuesday March 1st I thought I would post it to get everyone to start working on it. Even though no one really checks this web page on a daily basis, other than Katie Baydo. So most of you probably won't get this.
Another change in the links page is the addittion of Evalia's links. If you all remember the slides that we saw during her lectures you can access them from the Evelia's Links section. Knock yourselves out learning about BICS, CALPS, and CALLA.
More changes will be made soon. So keep checking the web site for more updates.
--Joey
I have been chosen by Webmaster Joey to write something light-hearted for the website. Since I have absolutely NOTHING better to do, I thought I would take this opportunity to appease the angry web guy and help him out a bit. (And that "NOTHING" was in fact written in jest, as there's always something better to do than help Joey out with the website).

Ummmm, it's February 18 and we're all here intact, as far as I know. Now that we have plunged through Dewey and Best Practices, I think we can confidently say without a doubt that we are all going to be really innovative teachers who take lots of field trips (none of which involve stopping at McDonald's for breakfast and/or lunch -- ask Tamar about that one), and push the students in our class to develop a sense of critical analysis and internalized knowledge.

Having said that, I would like to mention that beginning next year, the NEA has approved an extra week-day to be inserted between Sunday and Monday for all teachers. Not only will this be necessary in terms of providing enough time to plan all these fantabulous experiences, but for those teachers who choose not to use the Best Practices methods, they will have a lot more time to grade the standardized tests they are conducting and finding new and innovative ways to keep the desks in their classrooms in completely straight rows and the students absolutely silent through their lecturing.

Best of luck to you all and have a great weekend.

--Katie Baydo
So far I've made some phenomenal changes to the website within the first hour of working. However, none of the changes I have made will be noticable to anyone except Scott and myself. But just know that from now on I will be able to add much much more to this website, because I have found a new way to streamline the programming.
Good luck with everyone's conference paper updates this week.
--Joey
Now that everyone has had a break this weekend from not working on their conference papers we have a nice relaxing week working on our integration papers, portfolios, and EALRs assignment. Also don't forget about the usual course reading.
We now have a Links button. If you want me to add a link, e-mail it to me. I probably won't post newspaper articles, only educational websites. I also need everyone to send me a title and description of their conference paper topics so that I can post them all for the world's viewing.
Have a good week, and browse around the website, I'm sure you can find a broken link to bug me about.
--Joey
I hope everyone is having fun writing their Lit Reviews. Just remember that someday you'll look back on this website and remember that you actually worked for a week straight without sleeping, and you'll laugh.
Anyway, the new improvements to this site are listed: Better graphics, a more coherent layout, and Integration papers. However, the integration papers are not accessible by simply clicking to them for security reasons. So you will just have to go to your e-mail and open up the letter I sent out over the voices.
If you have already deleted the letter tough luck for you. You'll have to go and get it from someone else and remember that I only send out high quality e-mails that should never be thrown away.
Have a good fourth week in the quarter reading about Assessment and Bi-lingual and ESL classrooms.
--Joey
Welcome back everyone from a hopefully peaceful holiday break. I'm glad to see everyone happily back in the swing of things. With luck we will all get this conference paper thing under control. If anyone needs to chat about problems they may be having John Campbell's door is always open (if you can find it).
Now that we are back to work we are back to looking up handouts on the web. So check out the new addition of Evelia's Introduction to Bilingual Education handout.
We are sad to have lost Gary, Kristin, and Keri. They will be missed, but hopefully they will still be able to hang out with everyone on our weekly "meetings" on friday or saturday nights.
On monday January 10th I will be finally posting everyone's integration papers so that you will have more to read during your time off from our regular course load. Be sure to keep the e-mail that I send out about this because it will be the only way for you to access the Integration Papers.
Good luck with all the work that we have this quarter.
--Joey
We have a few new updates this week. First of all if you didn't get the booklist it is now posted As requested it can be downloaded in word document or Rich Text Format.
I have slightly tweaked the graphics and I have made neat highlights around all the buttons. There were some complaints about people not being able to see what button they were trying to click on. If you hate the colors you can e-mail me, but I probably won't change them because I like green and blue.
I'm still working on trying to password protect some of the pages so we can post our integration papers. You can still e-mail your papers to me and when I get it ready we can post them all online.
Good luck with the massive quantity of work that we have this week. And have fun reading Ursula K. LeGuin's the Telling. As a side note the movie for her book Earthsea is coming soon to the Sci-Fi Channel. Check your local listings for specific dates and times.
Some people have asked to have the Student Evaluation forms posted. Well you can download those here. You can also get the teacher Eval forms here. There's just one catch. You can only download them in doc format because Evergreen won't let you save them as something else. You can also write your evals and go to the computer lab on campus and just transfer onto one of those forms. When I fully learn how to do that I will tell you all.
--Joey
P.S. We have reserved a stage this Friday to celebrate the end of the quarter. We need a minimum of 12-15 people to keep our reservation. For more information speak to me directly, or Erin, or Joanna, or Matt, or Tyrel, Cata might know about too, I doubt Kira is in on our plan yet. I'll go and tell Kaili right now, so you can talk to her. Jeremiah will hear it through the grape vine, and Jessica is probably in the Grad Lounge, so someone will tell her too.
As many of you might notice the website has had a dramatic face-lift. The graphics are different, you can see pictures of our MIT staff if you had forgotten what they looked like, and there are written posts on a fairly regular basis.
The most notable change is in the "Handouts" section. As requested you can now download all handouts as either .doc or .rtf (for those of you non Microsoft people.) Some of the handouts are not viewable on the web. As some of you remember when working on your web pages, there are serious formatting issues when copying and paste-ing from Word to Dreamwearver. I'm not about to retype and reformat the fall syllabus.
On that note, more handouts should be posted shortly. We have already received special requests for the winter quarter book list. If you want to see more posts don't hassle me. Talk to Michael, Jacque, or Patty, and tell them they should send me more handouts.
Have a good day, and have fun reading Jim Crow's Children.
--Joey
November 8, 2004
Welcome to the new, but NOT improved 2004-2006 MIT Web Site.
I have been asked to write a guest intro to this site by its creator, Joey Herbert. He did not specify exactly why I am writing or what to write about, so I am improvising here. I decided to express myself today with honesty, which is why I have come to the conclusion that Joey's design is fatally flawed.
How democratic is it that Joey has decided to revamp the familiar website we have come to know (and perhaps love?) with virtually no input from us program students? Or perhaps Joey, being a white Anglo-American, is teaching us the lessons of Joel Spring and Ronald Takaki by showing us that his dominant ideology remains thoroughly in control through his manipulations of our website? Has Joseph Herbert regulated us to "Other" status and taken away our voice?
I do not have the answers to these questions, my fellow cohorts, but we should all seriously ponder their implications…
Oh, and enjoy the revised website.
TF Newbill
Dear Friends,

Please accept this invitation to participate in the New Year Art Show, opening at TESC gallery on Dec. 15, 2004. The show will celebrate Solar and Lunar New Years and will continue in the gallery until February 13, 2005.

The goal of the show is to intentionally create new artwork for the coming New Year and to exhibit work done by children, students, master artists, and TESC community. It is about dreaming into the future, aligning Heaven, Earth, and ourselves for the New Year.

Work in all mediums is welcomed. If you are interested, please send a message of your intent along with the description of your upcoming work and a jpg. image by November 30, 2004.

Sincerely,
Hirsh Diamant on behalf of the New Year Show group
Dear Members of the MIT Class of 2004-06,
Greetings from The Master in Teaching Program Faculty and Staff!
We look forward to our orientation on Saturday September 18 and then, starting Tuesday September 28, to our Fall quarter together.
Preliminary information about this orientation and the Fall quarter follow. You are also invited to visit our MIT 04-06 website for more detailed information on these and related topics at: http://academic.evergreen.edu/curricular/mit2006/
Before getting down to details about the Fall, let us welcome you. You are now part of the very thoughtful, exciting and demanding MIT program, which will include approximately 45 graduate students, seven faculty and staff, and a variety of guest participants. During the next two years we will work together to gain a deep and sophisticated understanding of the nature and interrelationships of teaching, learning, and schooling. We will explore who we are as learners and teachers, who the children in the public schools of this country are and how to develop curricula to meet their needs. In addition we will examine the history of education in the United States, the current values and systems in place in the schools, and what it means to create a good education for all students.
Summer Reading
If your summer schedule permits, you are encouraged to start the readings for weeks one and two; this applies especially to the week two text, which is very engaging and rather lengthy (good summer reading). These books will be available in the Evergreen bookstore by mid to late August or you can buy them on-line or order them from your local bookstore -- but do be careful to purchase the correct edition.
During week 1 we will be discussing chapter 7 in: Vavrus, Michael, Transforming the Multicultural Education of Teachers: Theory, Research, and Practice, 2002, Teachers College Press, Columbia University, ISBN 0807742600 (paper)
Also during week 1, we will be discussing chapters 1,2, 6 & 7 in: Cohen, Elizabeth G. Designing Groupwork: Strategies for the Heterogeneous Classroom, 2nd Edition, 1994, Teachers College Press, Columbia University, ISBN 0807733318 (paper)
During week 2 we will be discussing chapters 1-14 in: Takaki, Ronald T. A Different Mirror: A History of Multicultural America, 1994, Back Bay Books, ISBN 0316831115 (paper)
You can see a more complete Fall book list at: http://academic.evergreen.edu/curricular/mit2006/
Orientation
The required program orientation will be held Saturday, September 18, 2004 from 9:00 - 1:00 in the new Seminar II Building, Cluster A, Room 1105. The orientation will give us the opportunity to get to know each other, take care of some logistics, and learn more about the program. We will have some snacks available, but you are welcome to bring a lunch. Following the structured orientation, you will have the opportunity to register for the quarter, pay fees, visit the bookstore, and talk informally with staff, faculty and your fellow students.
Fall Quarter Schedule
Tuesdays
9 AM - 12 noon -- All-Program meetings, workshops, lectures
1 PM -3 PM -- Small Group seminars
Wednesdays
Full day, teachers' work hours -- Observations in K-12 schools starting at beginning of your cooperating teacher's day (most weeks this will be an "all school day" experience)
Thursdays
10 AM -1 PM -- All-Program meetings, workshops, lectures
Fridays
10 AM - 12 noon -- Small Group seminars
1 PM -3 PM -- All Program discussions, workshops
Special Dates
Wednesday, September 29, 9:00-3:00 p.m., we will be on campus for a comprehensive orientation to the technology you will be using in the program
Thursday, September 30, 5:30 p.m., Potluck with students and families/friends/significant others
Wednesday, November 10, 9:00-5:00 p.m., Program Field Trip to Wing Luke Museum & International District (Seattle) – $3 museum admission; lunch on-your-own in International District
November 22-26, Thanksgiving week, no classes
December 13-17, Evaluation week: individual appointments with faculty (no regular classes)
January 3, 2005, Winter quarter begins

Other Matters
Accommodations
If you have a health condition or disability that may require accommodations in order to effectively participate in the program, please do one of the following:
Contact Access Services (Linda Pickering) in Library 1407-D, 867-6348
Contact any of the faculty at your earliest convenience
Information about a disability or health condition will be regarded as confidential.
Background check
During our MIT orientation you will complete the paperwork necessary to initiate the state-required background check for teachers and teacher education students. As part of this check you will need to report any violation of the law that resulted in an arrest, criminal citation, or fingerprinting; this incident will then be investigated through the Office of Professional Practices in the State Superintendent's Office. If you have any questions about this please contact Loren Petty, our Master in Teaching Field Experience Officer at 360-867-6573/ pettyl@evergreen.edu
All of us wish you a relaxing summer and look forward to seeing you in September.
Scott Coleman on behalf of Michael Vavrus, Evelia Romano, Patricia Finnegan,
Jacque Ensign, Maggie Foran and Loren Petty
A toast to you for reading this far into the past

Katie Baydo? Is that you?