Join us for a discussion and free showing of the must see documentary:
Unnatural Selection
7:00 PM on June 9th
@ Traditions Café
300 5th Ave SW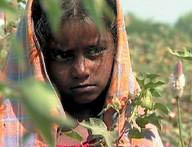 This stunning European documentary reveals several harsh consequences of genetic engineering worldwide. It features Vandana Shiva, Andrew Kimbrell, Percy Schmeiser and others.
"Awarded "Best Film," (CineEco, Portugal), "Best Long Production," (IEFF, Brazil), and "Best Journalistic Achievement," (IEFF, Germany).
BRING: Friends, and family!
HOSTED BY: OUT-GMOs (Olympian's United for Truth about Genetically Modified Organisms)