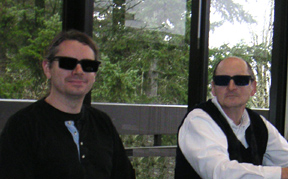 Alt Library - Projects in Process
This page hosts experimental academic computing projects by library faculty, students, or staff. They are presented here for examination and comment within the Evergreen community.
Greener IT Survival Guide - a student information technology advice wiki from Team Intern, the Information Landscapes students. Note that this site is accessible only from computers physically on campus.
Facstaff Library Remodel Seminar - an eight week reading group of faculty and staff to plan for the completion of the remodel this spring and summer.