final
MPA Spring 2007 4-credit Elective
COMPARATIVE HEALTH CARE SYLLABUS



Joan Bantz, Member of the Faculty
Dates:

April 21, May 12, and June 2
Location

: Sem II, D3107

TIME:

9 am – 5 pm (plus moodle – distance learning)
CRN: 30204 (Grad), 30205 (UG)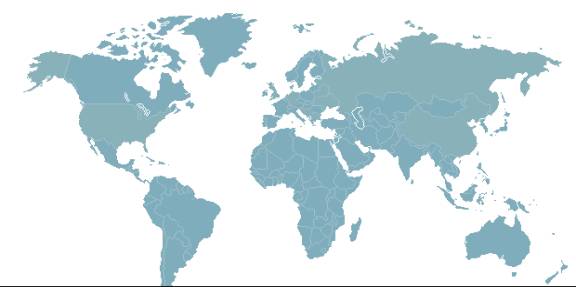 Moodle site: http://www2.evergreen.edu/moodle/

I. Description
This intensive format (Saturdays and online course) facilitates an analysis of major health service delivery and administrative within a theoretical context by looking at linkages and interconnections, the nature of health system boundaries, external influences, and metacultural frames exploration - to promote a broader understanding of how health care systems operate in industrial countries, third world countries and tribal programs in the United States.

A. This course focuses on reform efforts from an international perspective.
Internationnal health care policies have been informed by countries studying one another's efforts. In the US we tend to be ethnocentric in our views of health care organization and policy. A look abroad however, can provide insights about problems at home. For example, we are faced with many of the same aging of our population that Japan has already had to address, and we have then a model to review.

B. US Health Care, "Why the US Does not have a Universal System"
In order to more fully enable a comparative study this course first examines the historical development of the United States health care (non)system that continues to shape and limit policy options from consideration, and creates pressures that favor a continuing emphasis on technology and structural decentralization. Health and illness are familiar concepts to all of us, but we are used to thinking of them as biological phenomena. This course will develop a critical approach to health and illness by looking at them also as socio-cultural phenomena. Important differences rooted in culture, ethnicity, social, economic and political factors will be examined to encourage innovative "framing" of U.S. health public health policies. This course also examines important health risks and the political and organizational factors that distort the public's understanding of these risks.

C. Leaning Community Teach to Learn Format
Each small team will be responsible for facilitating an understanding of a self-selected country, or tribal government and compare with the US system, in a "teach to learn" format.

Different countries have developed various approaches to their health care issues, from national health schemes to a greater reliance on the private sector to provide health care. The aim of this course is to analyze the advantages and disadvantages of these approaches without having preconceived ideas about what approach provides the best outcomes. Our study will not neglect the opportunity to learn from other countries, especially those middle and lower income countries implementing interesting and innovative reforms.

In spite of differences in the organization and financing of their health care systems, most countries share a number of common problems with the United States. First, is the question of deciding - or not explicitly deciding - what proportion of GNP should be devoted to health and welfare. Second, is the problem of agreeing on appropriate criteria to allocate health and social service expenditures. Third, is the problem of how to implement established policies: through regulation, promotion of competition, budgeting, or reimbursement incentives directed at health care providers. Underlying these are important metacultural, political economy and globalism determinates.

II. Learning Objectives
By the end of the quarter students will have achieved these broad objectives:
Appreciate historical factors and how they have shaped the institutional arrangements of the current health care systems.


Ability to ground analysis of each country's health care system within its broader political, cultural and social policy frameworks.



Understand what sets health care apart from ordinary goods and services traded in the free markets.
Explored the principal factors that constitute and frame health care systems and how they are influenced by changes in the environment external to the health system.
Become familiar with the principal organizations, institutions and services involved in the provision of health care in health systems throughout the world.
Gained an awareness of the demographic factors and how they shape the health care responses of the system in addressing the needs and demands for health services from populations according to age, race, gender and class as well as epidemiological data

.



Understand country-level debates on such issues as health care funding mechanisms; physician payments; hospital and technology use; privatization and decentralization of health services and rationing the reorganization of hospital and community services, evaluation of outcomes, the ethics of resource allocation, quality management, changes in hospital management and payment methods, marketing, and a greater emphasis on evidence-based medical practice.
Understand the financial factors and how these have influenced the sources and types of funding for health services.
Examined the human resource factors and their influence on issues such as professionals and professionalism, power and the characteristics of regulation and training in the health workforce, and the issues of work definition and delineation.


Explored the technological factors and how these influence decisions about the type and nature of technology used in the health services, issues about efficacy, evaluation of outcomes and benefits, the development of new technology, the social impacts and the costs.



Developed a critical approach to the way things work in the US health care system and thereby develop ideas on how things could be done better.
III. Course Texts (in order of use in class)
Students are encouraged to read as many text as possible during the time before our first class
1. Payer, Lynn. Medicine and Culture: Revised Edition (we will seminar on this text the first class)
· Publisher: Owl Books; Reprint edition (1996)
· ISBN-10: 0805048030
· ISBN-13: 978-0805048032
2. Bodenheimer, Thomas S., Kevin Grumbach. Understanding Health Policy
· Publisher: McGraw-Hill Medical; 4th edition (2004)
· ISBN-10: 0071423117
· ISBN-13: 978-0071423113
3. Stevens, Rosemary A. (Editor), Charles E. Rosenberg (Editor), Lawton R. Burns (Editor) History And Health Policy in the United States: Putting the Past Back in (Critical Issues in Health and Medicine)
· Publisher: Rutgers University Press (2006)
· ISBN-10: 0813538386
· ISBN-13: 978-0813538389
4. Law, Jacky. Big Pharma: Exposing the Global Healthcare Agenda
· Publisher: Carroll & Graf (2006)
· ISBN-10: 0786717831
· ISBN-13: 978-0786717835
5. Fort, Meredith, Mary Anne Mercer and Oscar Gish (Editors). Sickness and Wealth: The Corporate Assault on Global Health
· Publisher: South End Press (2004)
· ISBN-10: 0896087166
· ISBN-13: 9780896087163

IV. Expectations and Assignments
A. Class Attendance, Participation and Collaborative Learning


Collaborative learning will be emphasized through teams, seminar, and group and individual exercises. Students are expected to participate fully in all aspects of the class, to thoroughly prepare for each class session and to complete all assignments on time. Attendance at all course sessions is essential.
Expectations and Evaluations:
The program is designed as an active/experiential learning community. Much of our "making of meaning/knowledge" in this course will be woven from your past experiences, peer perspectives, our discursive process, the readings and peer's teach to learn integrative studies. Therefore, attendance and engagement are required. Credit for the program and a positive evaluation are contingent upon the following:
Attending and participating fully in every class session;

Submitting assignments on time;

Demonstrating progress on learning objectives, as evidenced by classroom and assignment performance.
If something prevents you meeting these expectations, you must inform faculty immediately. Credit denial decisions are by faculty. Plagiarism (i.e., using other peoples' work as your own), failing to complete one or more assignments, completing one or more assignments late (without having made arrangements before the due date), or multiple absences may constitute denial of total credit.
In turn, students can expect faculty to be prepared for classes and seminars, to be available for office hours as posted and for scheduled meetings outside of office hours, to respond to telephone or email messages in a timely manner, and to provide timely feedback on assignments.
All students will receive a written evaluation of their academic performance by faculty. Each student is expected to participate in the end of quarter evaluation conference with faculty. For the end of quarter conference, each student is expected to complete and bring to the conference a written self-evaluation – no conference will be conducted without the self-evaluation. Students are also expected to provide a written evaluation of faculty. These two evaluations are part of the requirements of the course, are central to the reflection process of your intellectual journey and must be completed to obtain full credit.
In furtherance of our learning community, we expect students and faculty to:
· Act in accordance with the Evergreen Contract and Student Conduct code.
· Promote a cooperative, supportive atmosphere within the community; give everyone an opportunity for self-reflection and expression.
· Use high standards in reading the text and preparing our papers, lectures, and comments in seminar.
· Handle all disputes in a spirit of goodwill.
B. Teamwork and Charter:

Each 2 person team will select a

specific

Country or Tribal Government

to focus their comparative focus for the quarter.

Each team will complete an assessment on a different country.

Through several interative steps teams

will criticially research their selected focus and after analyzing, interpreting and evaluating the research and creating a synthesis will post their work, and then present it in a

"Teach to Learn"

format in class. A team Charter will be completed.



DUE: Wed., May 2nd by 7 pm

(

Team Charter

eMailed to faculty)



C. International Health System Team Analysis/Posting/Presentations


What truly makes international health unique, is the broad perspective it provides to those who will ultimately work in our multicultural society and abroad, and the opportunity to learn about and conduct research on foreign health care systems and global health issues. Studying health from an international perspective fosters a unique, broad and innovative perspective in health education, research and service delivery. We will cover the "framing" desired in the first class.

Teams will be given

15 minutes each class to presen

t their research, analysis and synthesis
Team Posting Timelines (one paper per team for each of the 5 postings):
All team papers will be posted on Moodle in the designated areas, under the due dates as attachments. These well-researched academic papers should provide a brief synthesis of your findings. The reference sections must be in APA format and are not counted as part of the 2-3-page requirement. This is an iterative paper and the final paper is the last part of the paper, not a rewritten one. However, it should contain at least one paragraph of your overall reflection upon your comparative effort. PEER RESPONSES ARE ENCOURAGED.
PART I Cultural and Historical Underpinnings
Each team will identify relevant formative multicultural and historical underpinnings and other issues that affect the selected nation, develop and post a 2-3 page paper.
Due: Wed., May 2nd by 7 pm
PART II Current Political Overview and Demographics
Each team will identify where their country lies on the continuum of development discussed in class and the make up of the population and develop and post a 2-3 page paper.
DUE: Wed., May 9th by 7 pm
TEAM PRESENTATIONS ON PART I AND II (5/12)


PART III Health Care Delivery System and Practices/Models
Each team will describe the current systems of care offered in their country. This paper will share the country's methods for delivery of care, overall expenditures, health outcomes, payment mechanisms, administration, etc. This assignment should be informed from course text, discussions, links and a broader understanding of health and health care. Develop and post a 2-3 page paper.
DUE: Wed., May 19th by 7 pm
PART IV Health Care Challenges
Each team will identify relevant issues that affect the selected nation in such areas as cost, aging, quality, inequality, ect. Teams will advise on how the country is addressing these challenges. This assignment is provided to allow an opportunity to become familiar with the challenges in providing health and health care within their selected nation. Post a 2-3 page paper on each area above.
DUE: Wed., May 22nd by 7 pm
Part V - Final Team Posting "Options for Reform"
Each team will be given the opportunity to review what they have learned in the class comparing international and US health care systems. This 3-5 page paper will include how you may view your world or "constructs" differently, how you tentatively think the US health care (non) system could benefit from reform, and ways you will find to enter the discussion locally or nationally.
DUE: Wed., May 30th
FINAL TEAM PRESENTATIONS ON PART III, IV and V (6/2)