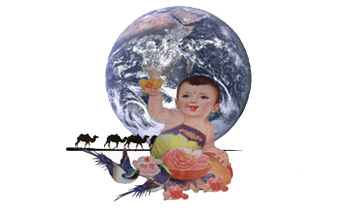 Spring quarter calendar
Week 1,
Start your Art journal by making drawings of the plants that you see everyday in your back yard, or in your neighborhood.
Week 2
Before the workshop with the New Zeland artist June Grant please read:
http://www.maoriart.org.nz/profiles/june_northcroft_grant short bio
http://www.spiritwrestler.com/catalog/index.php?main_page=product_info&products_id=199
some work at Spirit Wrestler gallery
http://www.maori.org.nz/
A website on some aspects of Maori culture
Week 3
Visit the website of Seeds of Compassion at http://www.seedsofcompassion.org/ and watch archived telecasts.
Read about Chinese gardens at: http://depts.washington.edu/chinaciv/home/3garintr.htm
and Persian miniature painting at: http://en.wikipedia.org/wiki/Persian_miniature
Week 4
This is Passover and Earth week. In preparation for Passover please Read the story of Joseph, Genesis 37:3 - 50:26. http://www.kingjamesbibleonline.org/Genesis-Chapter-1/
(This is an epic story and if you are not used to the language of the bible you may read it in adaptations for children. It would be good if you could retell a favorite part of the story at our potluck in class).
Read the story of Moses, or the story of Exodus.
Read the poem of Yusuf and Zeleikha at http://www.fordham.edu/halsall/source/1470jami1.html
http://www.ucalgary.ca/~elsegal/Shokel/960102_Joseph.html a coat of many cultures
This week your analytical paper that compares Waldorf pedagogy, Dewey and Confucius (or educator of your choice) is due and you need to post your Project work on wiki.
Week 5 and 6
Pilgrimage, Journal Writing and Drawing, Letters from Travels, work in schools and on Projects
Winter quarter calendar 2008
Week 1,
The theme of this week is information. Check out the Diamond Sutra, the first printed book, in the collection of British Museum and listen to sacred stories at their great animation site.
Time line of world religions on Silk Roads: Many historical religions are not represented but the big five are here.
Week 2
Religious Statistics in China and the White Paper on Religion from Chinese Embassy.
Syncretism of Buddhism, Daoism and Confucianism during Song Dynasty (960-1279)
Week 3
A timeline for Martin luther King developed by Kidpix
Selected poems for MLK day
Waldorf schools' curriculum grade 1-8
Week 4
Focus the Nation is on January 30, at 6pm in the Washington Center for the Performing Arts.
An interesting article about Emerging role of Asia in Climate Change from East West Center.
Red Pine's article "Dancing with the Dead."
Week 5
Video capture workshop and Seminar on Geography of Childhood
Friday, Saturday, Sunday - Tai Ji workshop, please read ch. 1, from Embrace Tiger...
Week 6
In preparation for this week's lecture and our upcoming forum with Native American educators please read about the work of James Loewen and "History Through Red Eyes"
Week 7
To continue with James Loewen's lecture and in preparation for Liberal Arts Forum with Native American elders and educators please read from the book "Native America and the Evolution of Democracy" by Donald A. Grinde, Jr. and Bruce E. Johansen, especially the first chapter "Vox Americana"
Some links from Fall 2007:
Program Calendar for Fall 07
Week 5,
Wed., Oct 24, 5:30 pm field trip to Olympia Waldorf School located at: 8126 Normandy St. SE, East Olympia, WA 98540-0130
Please read about R. Steiner in 50 Major Thinkers on Education. Read about Eurythmy and 4 fould human constitution and lecture on Alphabet.
Sat. Oct. 27, 9:30am, Workshop at Flower Child pre-school, located at: 512 Puget St Ne Olympia, WA 98506
Please examine Wikipedia on Reggio Emilia approach and explore external links at the end of the article. See also information about Hundreds Languages of Children exhibit.
1pmGlobal and Local Visions art workshop at Evergreen
Sign a contract for doing volunteer work in schools and post your Project hours and reflections on the web.
Week 6
Wed. Oct. 31, Lecture Hall 1, Suheir Hamad
Listen to Suheir Hammad's poetry. Read about current crisis in Gaza.
Week 7,
Wed., Nov. 7
This week our focus is on Poetry.
In preparation for the Poetry workshop with Therese Saliba on Wednesday you need to memorise a poem. It could be a poem for children, or a nursery rhyme. You can write your own poem, like a letter to Suheir, or a Vision poem. You can memorise a poem in a different language, or a poem as a song.
For inspiration listen to poetry of Langston Hughes, Jack Kerouac, the bomb poem by Ginsberg, Everybody Knows by Leonard Cohen, and other poems of your choice.
Friday, Nov. 9, 12 noon, LH 1, Public lecture "Weather and Consciousness" by Dennis Kloceck
read article "What Is Goethean Science" also see programs at Rudolf Steiner College
Saturday, Nov. 10
Class will start at 1pm in A 1105, by 2pm we are planning to be at Kennedy creek. At 4pm, at the Film Festival's screening of Among the White Clouds.
Week 8
Week 9, Wednesday, Nov. 28
The film, Among the White Clouds and the upcoming puppet show Monkey King and the Flaming Mountain are introducing us to the theme of Buddhism on the Silk Roads and the role of religion in education. To deepen your study please read about adventures of Monkey King. One good source is the book by Arthur Waley. The episode that the puppet show is based on is called the Iron Fan. There is an internet site for myths and legends of China with an abbreviated story at: http://www.gutenberg.org/files/15250/15250-h/15250-h.htm Please read pages 326-327, and 360-362. You will need to remember that there are different systems of Romanization of Chinese names, so Monkey's name is Sun Wu-k'ung in Wades-Giles system and in Pinyin: Sun Wu Kong, etc.For understanding on how Buddhism traveled on Silk Roads read an article in Silk Roads foundation.

Sat. Dec. 1, 2pm, SPSCC, Chinese Puppet show Monkey King and the Flaming Mountain
SPSCC website and directions
Week 10
For more information contact
diamanth@evergreen.edu