The 71% : A Collection of Short Tales Relating to Water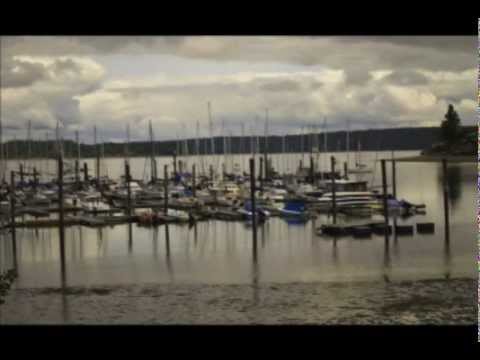 Artist Statement
◦ ◦ ◦
Regan Johnson
Radical Amazement
The 71%: A Collection of Short Tales Relating to Water
I've always had a connection to water. Water is part of the everyday . I knew writing about it would challenge me to discover why I have that connection.
When writing a piece that is serious or deep I always include the fact that my dad died. People know not to laugh at that. I was clear that I didn't want to mention that event and by not doing so I pushed myself beyond my comfort zone and produced a piece that exposes me.
I would categorize this piece as a personal essay with some lyrical undertones. I played around with sounds, poetry and imagery. Throughout this piece I attempted to create a magical element. I wanted to capture a mystical yet natural world, the world of water. To create that world I experimented with music, but realized that silence, and the sounds of water were the most powerful.In the imagery, as well as the words, I wanted to show that the world I see is riddled with complex opposites and how magical that can be. I wanted the images to speak for themselves–to express humor and reflection, intensity and gentleness. I wanted to touch upon the female and male aspects of society and how intertwined they are. I understand that this is a female's perspective but hidden in the corners you'll find the male figure showing up.
Enjoy!
Artist Bio
Regan Johnson: San Francisco Bay Area, CA
Jr. @ Evergreen State College, Olympia, WA
Regan Johnson began making films for nonprofits and major profit companies when she was sixteen years old. Her first short documentary was about a woman who started a scholarship and tutoring program in Mexico, allowing students to stay enrolled in school. The film helped raise approximately $200,000 for the Anapra Education Program. After that first documentary Johnson fell in love with filming and formed her own film company, Royal Pathway Productions.
Her Films include:
I-lead
Christina's Children: The Anapra Educational Project
Energy Australia and TAFE Apprenticeship program 
Blank
Teaching Human Rights
Human Rights for Zombies 
Perspective Breathing
Video Place
After graduating from the Evergreen State College, Johnson hopes to attend TISH at NYU. She wishes to continue studying film, making documentaries, and working as a film-maker.