4 credits second session
Aaron Kruse, 867-6842, krusea@evergreen.edu
TTh 1-5 p.m.
Special expenses: $20 for lab fees
CRN: 40061
As technology changes, so does the way that music is created, distributed and consumed. This course will look at the history of music technology and examine current issues involving music, copyright, technology and the business of the music industry. The course will also study the use of sampling, collage and found sound in modern music and we will learn basic digital audio editing. Students will create audio collage pieces in addition to reading and doing journal assignments.
---

This class will look at the history of music technology and how the business practices and copyright laws evolved. We will also look at current issues involving music production and distribution and digital technology. We will work with Peak and Digital Performer to make collage music and then discuss the issues involving creativity, copyright, digital technology and music production.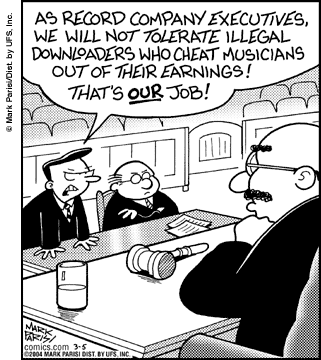 ---