Symbiosis Projects Winter 2004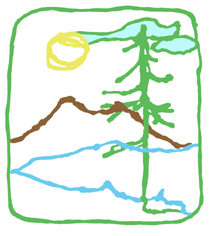 These projects were undertaken by undergraduate students at the Evergreen State College in the program "Symbiosis" during winter quarter, 2004. Students worked individually or in small groups. The bulk of the research was undertaken during the last 4 weeks of the quarter.
Links to project pages:
LICHEN SYMBIOSES
Morphology by Nika B.
Microscopy by Nick B.
Secondary metabolites by Julia C. & Ben M.
Distribution by Alexis D.
MYCORRIZAL SYMBIOSES
Morphology by Alyson M.
PARASITIC SYMBIOSES
Avian helminths by Kristin H.
Road kill mammals by Kiri K. & Lindsey C.
Stickleback by Jesse D. & Ann B.
Giardia by Greta L. & Abbie M.
Scale bugs by Nick B.
COMMENSAL INVERTEBRATE SYMBIOSES
Scale worms on sea stars by Rana B. & Ray S.
Formican inquilines by Charles H., Janice D. & Jacob P.n
ALGA-INVERTEBRATE SYMBIOSES
Anthopleura elegantissima by Aaron S. & Mark S.
---
Links for program information
The program description of "SYMBIOSIS" in the college catalog is at this link:
http://www.evergreen.edu/catalog/catalog-QZ.htm#symbiosis
Back to the Symbiosis program main page.
Back to Erik Thuesen's main page.
Back to the Evergreen program page.
Go to the Evergreen State College Catalog.
Last Modified: 20040330