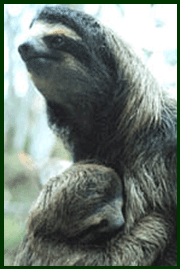 What do animals do? Hibernate, forage, mate, form social groups, compete, communicate, care for their young, and so much more.

How do animals achieve these things? With the tools of their physiology, anatomy, and, in some cases, culture.

Why do animals do what they do? For reasons having to do with their particular ecology and evolutionary history.

In this program, we will be studying animal behavior from both a theoretical and an empirical perspective. Students will be expected to engage some of the complex and often contradictory scientific predictions and results that have been generated in this field, as well as undertake their own independent, field-based research projects to be presented to the class at the end of the quarter.