Hydrology: Spring 2006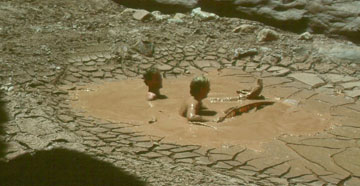 The Hydrology program has been a regular offering at The Evergreen State College for almost 20 years. This web site has been created to update the catalog information. As indicated on that site, Jim Stroh has replaced Ken Tabbutt, and will join Paul Butler on the faculty team. Jim has been involved with this program since its inception, and will take primary responsibility for the groundwater hydrology component. Paul will focus on surface water.
In this iteration of the program, we are striving for an integrated study of hydrology. To that end, all registered students will be required to participate in a weekly slate of lectures, computer labs, and local field trips. That work will generate 12 credits (we expect that all students will successfully complete the associated assignments!). Due to this integration, we have decided not to include a GIS component this year. Those wishing to earn a total of 16 credits can enroll in one of two options (Grand Canyon, local study of the hydrologic cycle ). Note: we've added a second option, so all students that want to earn 16 credits will have that opportunity. As both of the 4-credit options will take place during the first two weeks of the quarter, the typical weekly format described above will not begin until week 3, i.e. the week of April 17-21.
Graduate students in the Master's of Environmental Studies Program will also be able to enroll in a portion of this program. A 4-credit elective (listed as Applied Hydrology) will be available for those interested in an overview of both groundwater and surface-water hydrology. Participation will require regular attendance in 4-hour Tuesday afternoon lectures and a 2-hour computer lab on Thursdays. This offering will also begin in week 3.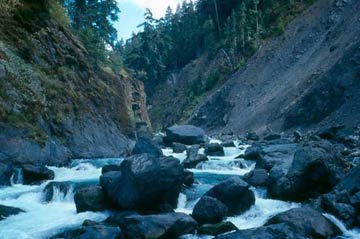 ---
Return to Evergreen Home Page

---
Made by: Paul Butler
E-mail Paul
E-mail Jim
Last modified: 12/07/05