Symbiosis Projects Fall 2005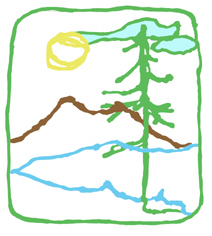 These projects were undertaken by undergraduate students at the Evergreen State College in the program "Symbiosis" during fall quarter, 2005. Students worked individually or in small groups. The bulk of the research was undertaken during the last 4 weeks of the quarter.
Links to project pages:
FUNGAL SYMBIOSES
Lichen Microscopy by Kim McNett
Mycorrhizae by Andy Smith
Specificity of Pathogenic Fungus by Nathan Waldren
ECTOPARASITIC SYMBIOSES
Amphipods on Gelatinous Zooplankton by Lisa Ferrier & Courtney Hargens
Bacteria on Copepods by Dolores Schmid
ENDOPARASITIC SYMBIOSES
Raccoon Nematodes by Brian Ham & Olivia Fabrizio
Salmon Flukes by Suzie Jacques
COMMENSAL INVERTEBRATE SYMBIOSES
Ghost Shrimp by Freya Goetz
Formican inquilines by Stacy Schmidt
---
Links for program information
The program description of "SYMBIOSIS" in the college catalog is at this link:
Back to the Symbiosis program main page.
Back to Erik Thuesen's main page.
Back to the Evergreen program page.
Go to the Evergreen State College Catalog.
Last Modified: 20051202