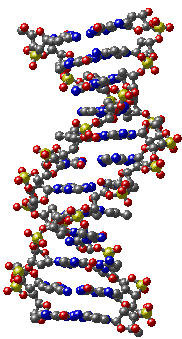 Program Home Page
Fall 2007, Winter & Spring 2008
All Level Program (all awarded science credit will be lower-level)

Prerequisites: Students must have ability to use algebra and to work with fractions.

Additional Fee : A $19.00 fall quarter fee is required for field trip admission tickets.

Faculty:
Rebecca Sunderman: F, W (chemistry)
Benjamin Simon: F, W, S (biology)

Description: Foundations of Health Science is designed for students contemplating work in the healthcare field, who want to learn more about how the body functions on both a macroscopic and microscopic level, and those who are interested in learning more about science in an integrated and thematic context. This course is also appropriate for students interested in public health/policy and the social sciences who need a good basis in the science of biology and chemistry.

This is a yearlong, laboratory-based program exploring introductory concepts of biology and chemistry with a focus on health and medicine. Over the course of three quarters, we will study general chemistry, organic chemistry, biochemistry, microbiology, immunology, anatomy and physiology, genetics and nutrition. Topics will be spread out over multiple quarters, as content will be organized around themes. We will focus on cancer in fall quarter, obesity in winter quarter and infectious disease in spring quarter.

In our explorations, we will incorporate laboratory work, lectures, group projects, seminars, textbook homework assignments, workshops and field trips. Communication skills, both written and oral, will be emphasized. Concepts and techniques of thesis-driven writing and scientific writing will be studied and applied.

Completion of this program will give students many of the prerequisites they need for allied health careers in nursing, physical therapy, midwifery, athletic training, nutrition, and others. If you are anticipating enrolling in Molecule to Organism, supplementary chemistry courses may be needed.
A similar program is expected to be offered in 2008-2009.