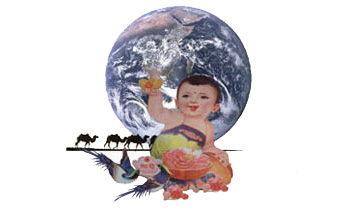 Areas of study:
8 credits in child development, arts, cultural studies, community service, language, education.
Meeting times:
Wed, 5:30-9p, Sat, April 5, 19, May 24, June 7, 9a-5p
All children begin life singing, dancing, playing and making art. As we grow up, this natural ability to be creative becomes suppressed and often lost. This year-long interdisciplinary program will explore educational models that foster creativity, specifically focusing on the importance of culture and art in education. We will examine various cultural perspectives in contemporary global culture and study cultural transfusions along the historical and contemporary Silk Roads.
Our study in spring quarter will focus on children and community. Students' study of child development will be grounded in observations and community service in local schools. We will also have time to travel to examine schooling in other parts of the state. Students will practice expressive arts, and understand the importance of art, stories and play in the development and education of the child. In particular we will focus on fiction and nonfiction writing and children's literature. We will bridge theory and practice by producing community events and arts festivals.
For more information contact Registration at (360) 867-6180, or
diamanth(at)evergreen.edu