Literary Journalism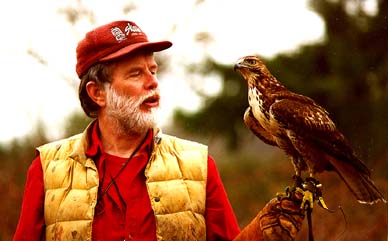 Literary Journalism is simply the best way for an aspiring writer to get going. Because students will be writing about events that have occurred, they are free from the need to invent the characters and storyline.
CATALOG COPY
Winter/Spring 1997
Title: Literary Journalism
Winter/Spring Coordinated Studies
Faculty: Tom Foote
Enrollment: 20
Signature Required: YES
Prerequisites: None
Special Expenses: None Anticipated
Part-Time Options: This is a full-time program
Internship Possibilities: No
Additional Course Allowed: No
This is an Intermediate Level Program
Since Literary Journalism is form based in fact, it allows writers the freedom to try out literary conventions and removes them from the burden of having to invent everything. The story they choose to write about actually happened. Students will become facile with the form through intensive field work, research and writing.
This program combines, Journalism, Field Research, and Literary techniques. We will study Folklore and Field Research to learn to pay attention to detail, and Journalism to learn how to construct a fact hierarchy as well as distinguish between the various types of leads. Students will be introduced to the Focus Structure format where the writer proceeds from the particular to the general. This is an excellent feature writing tool and we will spend some part of the Winter quarter writing feature stories. A main emphasis in Winter will be the diligent pursuit of sites for field observations in preparation for the Literary Journalism writing in the Spring Quarter.
In the Spring we will continue the study of Literary Journalism and Literature techniques, and students will begin work on the first draft of their Literary Journalism piece. The form of Literary Journalism allows the use of first person narration and literary conventions ordinarily forbidden in the writing of news copy. It requires the writer to be immersed in a subject area over an extended period of time and demands careful attention to detail to assure accuracy. We will continue to study the form and discuss representative pieces written by noted authors like John McPhee, Jane Kramer, Joan Didion and Tom Wolfe. Following a period of redrafting and corrections, students will present their polished piece to the group in the last week of Spring quarter.
Students who wish to enroll in Spring Quarter, but did not attend the Winter Quarter of this program, must demonstrate they are advanced writers to obtain a signature.
Credit will be awarded in Journalism, Folklore, Field Research, Feature Writing, Literary Journalism, and Literature
This program is not so much about journalism as it is about writing. It's a melding of techniques from both genres.
Weekly Class Schedule
Booklist for Winter Quarter
If you have comments or suggestions, e-mail Tom Foote footet@elwha.evergreen.edu
This page created with Netscape Navigator Gold