The Evergreen State College Part Time Studies
Writing About Women and Work
An interdisciplinary program in Labor Studies and Writing
Winter Quarter, 2000 -- Saturdays, January 8 to March 11
9:00 a.m. to 4:30 p.m. Lab I, Room 1047
Faculty:
Sarah Ryan x6720; sarahr@igc.org
and Char Simons x6710; simonsc@evergreen.edu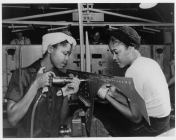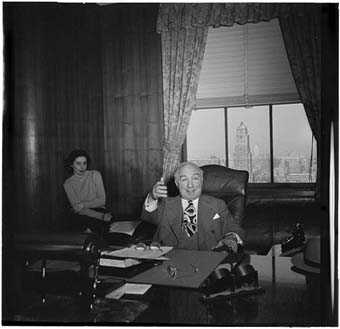 Through the written word, this class will explore many facets of the work that women do. What is the relationship between paid and unpaid work? What characteristics of "women's work" are structured into many jobs in the service economy? Why have women been so firmly excluded from some professions and occupations? How have they worked as labor and community activists for social justice and economic change? What new ideas have they brought, and what kinds of leadership do they provide? How do women tell their stories about the meanings of work in their lives, and how have their views changed? This is not just a collection of individuals' stories; we'll explore how, working together, women have changed the world and how we might write about work and social change.
Seminars, films, guest speakers, workshops, and projects will all be part of the quarter's schedule. The program has an emphasis on the written word, as crafted by students and as explored through a variety of literary genres, including fiction, literary journalism, essays and oral histories. Participants will work closely with a peer editor throughout the quarter to develop multiple drafts of a three generation history of women's work in their own family (or another they're close to) as a way of exploring how our lives interact with these themes.
Credit will be awarded in women's studies, labor history, writing and editing.
Books:
America's Working Women: A Documentary History 1600-Present; Rosalyn Baxandall and Linda Gordon, Norton, 1995.
Women Working: Anthology of Stories and Poems, Nancy Hoffman and Florence Howed, eds., Feminist Press, 1998.
Rocking The Boat: Union Women's Voices, 1915-1975, O'Farrell & Kornbluh, Rutgers, 1996.
Hard-Hatted Women: Stories of Struggle and Success in the Trades, Molly Martin, editor; Seal Press 1988.
Between Women: Domestics and Their Employers, Judith Rollins, Temple University Press, 1985.
Writing Creative Nonfiction, Theodore Rees Cheney, Ten Speed Press, 1991.
plus a Reader of articles on women and work, available in the Evergreen Bookstore.