Fall, Winter, Spring of 2006-2007
69 Students with 50% freshman and 50% sophomore
16 credits per quarter (all lower level)
8 credit option for the spring (new students welcome)

PREREQUISITES:
Although there are no prerequisites for this program, a good understanding of science and Algebra I and II will be helpful and are strongly recommended.

FACULTY:
Sharon Anthony (anthonys@evergreen.edu)(360-867-6654)
Toska Olson (olsont@evergreen.edu)(360-867-6545)
Rebecca Sunderman (sundermr@evergreen.edu)(360-867-6121)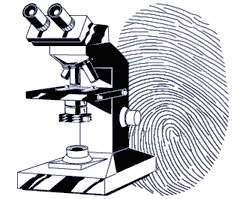 PREPARATORY FOR CAREERS AND FUTURE STUDIES IN:
forensic science, education, science, criminology, & sociology

MAJOR AREAS OF STUDY INCLUDE:
forensic science (aspects of chemistry, molecular biology, physics, physical anthropology, entomology, and pathology), forensic science lab, sociology of criminal behavior, quantitative reasoning, and writing

PROGRAM DESCRIPTION:
Why is crime such a central focus in modern American society? How is a crime scene analyzed? How are crimes solved? How can we prevent violent crime and murder? This program will integrate sociological and forensic science perspectives to investigate crime and societal responses to it. We will explore how social and cultural factors including race, class, and gender are associated with crime and criminal behavior. In addition, we will consider several theories of criminology and deviant behavior, and will discuss the current social and cultural factors that have contributed to the rise in popularity of forensics studies. Through our forensics investigations, we will examine subjects including biology, chemistry, geology, odontology, osteology, pathology, and physics. We will study evidentiary techniques for crime scene analysis, fingerprints, DNA, blood spatter, fibers, glass fractures and fragments, hairs, ballistics, teeth, bones, and body remains.

This program will use a hands-on laboratory and field approach of the scientific method used in crime scene investigation. Students will learn to apply analytical, quantitative, and qualitative skills to collect and interpret evidence. In addition to weekly writing and quantitative assignments, students will engage in research writing and conduct team projects in crime scene investigation.

SPECIAL EXPENSES:
There is a $100 fee fall quarter for field trips, including a "Mystery Dinner Train" event on The Spirit of Washington Dinner Train.
Created by Rebecca Sunderman (sundermr@evergreen.edu) .....Last Updated on 3-27-07