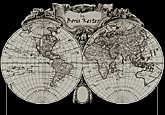 LINKS
(This site has not been completed - but will get you stared. We will meet with resource librarians the first night of class to explore our latest data base resources as well. Please check back later for updates.)

Traditional sites for International health systems data:

Organisation for Economic Co-operation and Development (OECD)

WHO | World Health Organization

The Pan American Health Organization

UNICEF - The United Nations Children's Fund

The World Bank Develpmental Countries Data

European Union (EU) Commission Europa 2007 results


Traditional sites for US health systems data:

US DEPARTMENT OF HEALTH & HUMAN SERVICES
Centers for Medicare and Medicaid Services

National Center on Minority Health and Health Disparities

National Centers for Health Statistics (CDC)


Health Care Comparison Measurements and Critique:
AJPH: Can Healthcare Systems be Compared Using a Single Measure of Performance?

Global health indicators: an overview

Some comparative studies worth looking at to begin your search:

NAO compendium - International Health Comparisons (February 2003)

Statistical Abstract: Comparative International Statistics (scroll down page)

National Institutes of Health Search engine


MISC Alternative Sources (Policy Institutes and International Orgs)

Center for Policy Analysis on Trade and Health (CPATH) conducts multi-disciplinary research, analysis and advocacy about the impact of international trade and increased privatization, deregulation, and decentralization of vital human services on health. Focusing on the relationship between trade and health, CPATH is assessing the impact of trade agreements, including NAFTA, and the potential impact of the GATS, FTAA, and World Trade Organization disciplines on the health care system in the United States, including "safety net" services such as community clinics and public hospitals, and on domestic regulations in the United States that protect population health which might be subject to challenge as unnecessary barriers to trade.

The Council on Health Care Economics and Policy
The Kaiser Family Foundation
key health policy issues
An example:
FDA Proposes Rules To Prevent Conflicts of Interest Among Agency Advisory Committee Members
The Kaiser Family Foundation issued a new primer on the Medicare program and an updated version of its
primer
on the Medicaid program. Together, the two programs provide health coverage to about 90 million Americans. The primers -- following on a previously-released one on the uninsured -- provide an overview of the programs, who they serve, howthe programs work, and how they are financed.
As well KFF provides information on states at:
Kaiser statehealthfacts.org
Robert Woods Johnson Foundation
The Commonwealth Fund
The Insitute of Development Studies (IDS) Information Department supports a large and diverse international community through its family of Knowledge Services and knowledge sharing and consultancy work. While each service has a distinct approach, audience and focus, they all share one goal: to help development research and knowledge reach those who can use it to reduce poverty and injustice.

within the "family of knowledge group: Health research id21 is the free development research reporting service, bringing you UK-sourced research on developing countries
Partners in Health (PIH) For the past 18 years, the guiding principles of PIH have been determined by the collective voice of the communities in which they serve rather than by the ever-shifting demands of government policies and economics. Paul Framer, et. la. and Harvard
Doctors Without Borders/Médecins Sans Frontières (MSF)
Tribal Health Links
Indian Health Services

Northwest Portland Area Indian Health Board (NPAIHB or Board)

American Indian Health Commission for Washington State

Tribal Issues - U.S. Senator Patty Murray - Washington State

Health Care Authority | Centennial Accord Plan

National Indian Health Board
Other materials of interest:

Mismanaged Care by Jonathan Cohn - a NYT review
Video on Consumer Driven Health Care
- Ron Pollack, Dir. Families USA