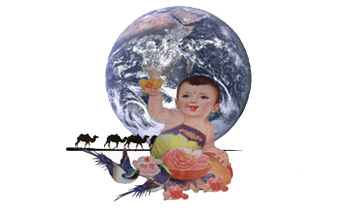 Resources in community and on the web.
The Rudolf Steiner Archive offers summaries of his books, and listings of his lectures (over 6000).
William Glasser Quality Schools
An article by David Marshak on Common vision: Parenting and educating for wholeness; three early 20th-century spiritual teachers-- Rudolf Steiner, Sri Aurobindo Ghose, and Hazrat Inayat Khan
China Education and Research Network
Ruchika , The Train Platform Schools of India
Half the Sky, care for China's orphans
Geography:
Silk Roads map resources:
Silk Roads:
Time line of world religions. Many historical religions are not represented but the big five are here.

Silkroad Foundation publishes an electronic newsletter edited by Daniel C. Waugh from UW.

A virtual tour of legendary Suleymaniye Mosque (former Hagia Sophia)

Over 1000 images of Japanese Buddhist art.

Silk Road chronology

Sur La Lune, a portal to the realm of annotated fairy tales and folklore studies
General Interest:
China:
For more information contact
diamanth@evergreen.edu