See www.evergreen.edu/summer for the 2006 Summer Listing.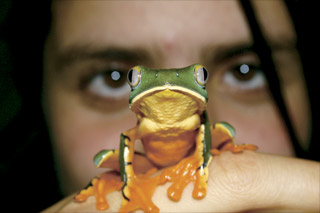 Study Economics for the Fun of It, Color Photography or Intensive French. Anything's possible during summer session at Evergreen.
You don't have to be a traditional college student to get in on the learning. Schedules are flexible. Classes are small. Tuition is affordable.
Go Ahead - Jump into Summer Session.
Whether you are already a student working toward your degree or you want to explore something new, summer is a great time to study at Evergreen. Not only will you learn from the finest faculty, but from talented summer visitors who bring their outstanding knowledge and experience to the classroom.
As you plan your summer studies, you have many options. Evergreen's summer curriculum is organized within planning units - groups of faculty with like interests who teach similar academic offerings. Some classes will be listed in more than one planning unit. You may decide to enroll in one course that runs for the full ten-week session, or one or two intensive courses that run for five weeks each.
Have an educational adventure with summer study at The Evergreen State College!