Studies in Sustainability and Justice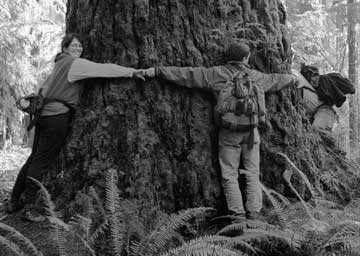 At Evergreen, we take a "seven generations" approach to questions of how to sustain human life and community in harmony with the planet. This is a cross-generational, ecologic ethic that has descended to us from the Haudenosaunee (Iroquois) Confederacy.  We offer students who embrace this ethic the opportunity to design a curricular pathway that focuses on issues of sustainability. 
In the catalog, you can find programs in environmental studies, social justice, the humanities and the arts, to help you build the background, skills and vision needed to make change in areas that count—climate change, food systems, cultural survival, environmental justice, media and communications, applied ecology, green business and beyond.
In addition, the College's Center for Community-Based Learning and Action works with programs to involve students in community-based work with a wide range of service, study and governance organizations in our area. Students also have chances to apply their studies to Evergreen itself.  Our Sustainability Task Force works with food services, purchasing, facilities, heat and power—even parking—to reduce our environmental and social impacts and enhance the health of the college's land and people, and its presence in the wider community.
BACKGROUND: The Haudenosaunee, whose historical lands and continuous home is in what is now the Northeast US/Southeast Canada, consist of the Mohawk, Oneida, Tuscarora, Onondoga, Cayuga and Seneca Nations, and continue to provide leadership in educating people in how to conceive of planetary stewardship and in ensuring the health of human and animal populations.
Programs