TESC Historical Information
Board of Trustees

Administration

Academic Program Information

Staff and Faculty

Planning Staff and Founding Faculty

Archived & Linked Pages

Historic Web Pages


(non-current - not maintained: There will be many broken links)

Alumni

Alumni Magazine

Alumni News 1979, 1981, 1982
TESC Review 1979-2001
Evergreen Magazine 2002-2015

Linked Institutional Web Pages

Student Activities

News Articles on TESC

TESC Links of Interest

Citation:

In all cases, publicaton or display of our materials must carry the credit line: " From The Evergreen State College Archives". Citations of specific materials should include the accession number, provenance and series title, file folder heading (if any) followed by the specific item's identification (title or description). This includes on-line representations of archival materials selected from the holdings of this repository and displayed in web pages originating beyond the control of The Evergreen State College.

* under construction or available from TESC main page
**Electronic versions contain broken links
***Current academic program pages available from TESC main page linked from "Academic Program Pages"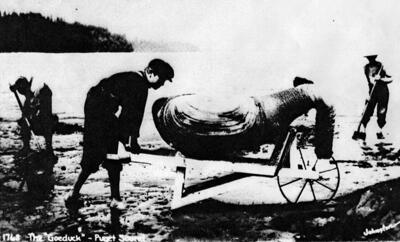 Site Map | Privacy Policy | Contact Us | ©2015 Evergreen State College Archives and Special Collections (revised 02-04-2015)