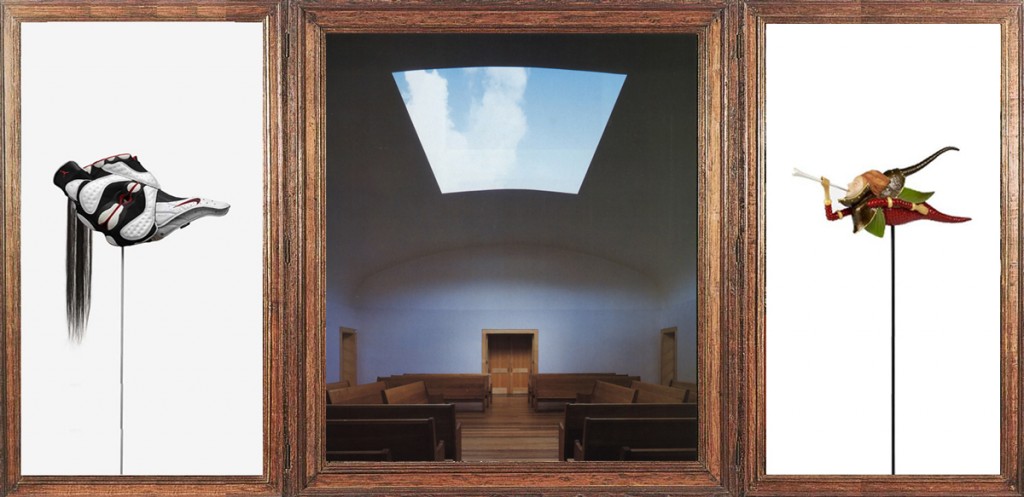 For those interested in Spring Quarter, here are the details:
Museum or Mausoleum? The Framing of Art, Culture and Neuroplasticity
Fall – Winter – Spring
Faculty: Sarah Williams ; feminist theory, consciousness studies.
Collaborating Instructor: Marshall Astor; art, museum studies, arts administration
Signature Required: Students wishing to join the program should have previous studies in visual or performing arts, cultural studies, anthropology, cognitive studies, philosophy, feminist theory or museum studies.. Students should bring evidence that they have met the prerequisites to the faculty at the Academic Fair to obtain signature. Materials may also be emailed or mailed to Sarah Williams (williasa@evergreen.edu or SEM II A2117, The Evergreen State College, 2700 Evergreen Parkway, Olympia, WA 98502). If mailing materials, include a brief note requesting to enroll in the program, along with contact information.
Description: Do museums transform living, changing cultural objects into fixed, preserved, inviolate collections? What stories do museums tell? What stories do objects embody? And what stories do we, visitors, tell ourselves? How do objects housed in museums affect our sense of self-identity? What does it take to become aware of how stories we tell both frame and are framed by objects? Is it possible to heal culture and the self through the interactions of narratives and objects? What happens to historical ideas about human consciousness when we explore the mausoleum-like exhibitions of what this consciousness has exhibited as other? What happens to consciousness when it is framed by neuroscience or to the self when it encounters thinking as an evolutionary internalization of movement?
We'll explore the power of narrative objects in a variety of exhibition spaces: museums, galleries, shopping malls, book/web pages. We'll identify curiosities about the relationship between art objects and self-representation, particularly shifts in cultural influences and identities as they relate to shifts between the museological and mausoleum-like aspects of exhibition spaces.
A triptych is a narrative object that uses three pictorial panels to convey movement in time, space, and states of being. A triptych, of sorts, is the focus of our fall quarter work and the model for our winter field studies. Consider our left panel: in the lives and other virtual realities of William Gibson's Count Zero, the effects of narrative objects range from creative to preservative to destructive. Equally significant is how these effects are framed in movements between exhibition spaces experienced as "bird-cages of the muses" and those encountered in computer generated Joseph Cornell-like bird boxes. In the center panel is the narrative power of an artwork in Sheri Tepper's science fiction novel, The Fresco. Here, alien races experience the consequences when a fresco at the heart of their cultural identity has been violently misinterpreted for a millennium. Now, the right panel. Here, in Catherine Malabou's texts the shifting movement or adaptability of self is called neuroplasticity. Her analysis of Claude Levi-Strauss' fascination with two sides–graphic and plastic–of masks illustrates her definition of neuroplasticity. We'll read this post-Derridean theory of self and do fieldwork with masks available for viewing in local collections.
During spring quarter students will have the opportunity to integrate individual and peer group projects into a core all-program curriculum. That is, in addition to the 8 credit all-program activities of seminar, lecture, visiting artists' lecture and film series, a retreat week, and related assignments (e.g., weekly seminar response essays, a theory as evocative object chapter, a mindmap and 3D triptych, and mid-term and final reflective and evaluative writing), each student will use an ILC/Internship form to design an in-program individual or peer group projects for 8 credits. These projects may include (but are not limited to) the curation and/or installation of an exhibition or collection, an internship, a studio-based artistic or technical practice, community-based learning in support of Paddle to Squaxin 2012!, or a field-based museum-related study. Students will document their individual or peer-based learning and create a multi-media presentation for week ten. Partially funded by TESC's Noosphere Award, week 7 retreat week activities will include a range of contemplative practices: 5 rhythm dance; yoga nidra; lectures with Seattle University philosopher and Zen priest, Dr. Jason Wirth; and a retreat day at Seattle University's St. Ignatius Chapel.
In Addition to Weekly Articles on the Program Moodle Required Texts Include: As Above, So Below (Rudy Rucker – to be read prior to the beginning of Spring Quarter), My Cocaine Museum (Michael Taussig), What Makes a Great Exhibition? (ed., Paula Marincola), Descartes' Error (Antonio Damasio), Plasticity at the Dusk of Writing (Catherine Malabou). A recommended text for students active in the Paddle to Squaxin is Contesting Knowledge: Museums and Indigenous Perspectives (ed., Susan Sleeper-Smith).
Preparatory for studies or careers in: art history, art, cultural studies, writing, anthropology, feminist theory, contemplative education, and museum-related fields.