Still Looking: Continuities of Knowledge in the Information Age
Library Computing & Media Internships
The Evergreen State College
2004-2005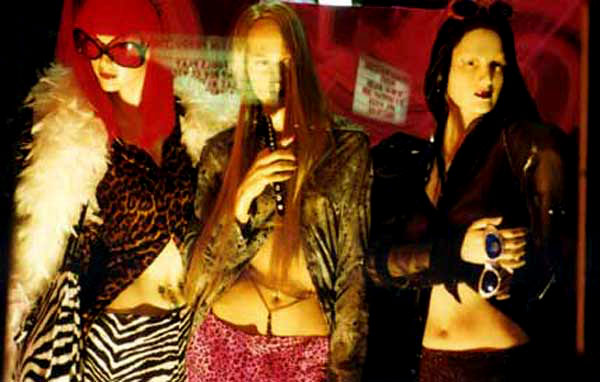 Progam Description
This coordinated-studies academic internship provides junior and senior students the opportunity and skills to explore and assess the state of internet research and standing for a chosen academic field. All fields of study are open for assessment, from traditional disciplines such as history, biology, photography or art to new fields such as digital imaging, computer languages or computer science.
Each quarter students combine six credits of weekly academic classes with a ten credit work exchange internship in various areas of the college library and computing services.
The academic goal of this year-long internship is to explore and assess the impact that computer technology is having in different disciplines on human processes of learning, thinking, creating and knowing. The internship goal is for every program member to develop advanced computer user and research skills. As a learning community we will work toward these goals as we explore fully the rapidly changing medium of computers in humanistic, analytical and technical terms.
The academic instruction includes a weekly reading seminar on intellectual questions about knowledge on the internet, plus a technical skills class and computer practicum in digital imaging and web design. In Fall quarter the intellectual seminar will focus on Internet Research Methods and in Winter on Media Literacy and History. Spring quarter academic credits will be reserved for advanced independent work. All year, weekly computer classes include instruction in html, Adobe Photoshop, and Dreamweaver.
Internship credits involve work exchange in public service and computer operations in various areas of library and other campus media centers. Students may choose their work assignments based on intellectual interest and the types of skills they wish to learn. Areas of work available to student interns include Library Reference, the Sound and Image Library, College Archives, Government Documents, the campus Photo Center, Academic Computing, Library Tech Support Services, the college Web Office and Media Loan.
Beginning to advanced computer users are encouraged to apply. Admission by application. Enrollment is limited. Work-study eligibility preferred but not required. Students will earn credits in research methods, media literacy, digital imaging and web design, library history, and in chosen fields of academic study. Preparatory for careers in web design, library science, media and visual studies, public administration, education, and graduate work in chosen academic fields.