Curriculum Work
The Curriculum for Concord students:
Session 1: Make Herbed Vinegar:
Each child will bring his/her own recycled glass jar (with lid). We will supply the gallons of vinegar and other herbs/spices. This time we will use pepper, rosemary, garlic, parsley, and basil.
Herbed Vinegar:
Today we are going to make flavorful herbed vinegars. We will do this by adding wonderful, seasonal herbs and spices to some apple cider vinegar. You can use this vinegar the way you would use plain vinegar. One great way to use it is to mix it with oil and some salt and use it as a salad dressing. Use this herbed vinegar in replace of plain vinegar in recipes.
To make an herbed vinegar you will need two or more of the following flavorful ingredients:
- Garlic (chopped or grated or smashed)
- Peppercorns
- Parsley (chopped if fresh)
- Horseradish (chopped or grated)
- Mustard Seeds
- Basil
- Cayenne Pepper
-Any other tasty spice or herb you like
Place two or more of the above listed herbs and spices in a small canning jar or any old glass jar that still has its original lid. Cover your herbs and spices with 2-4 inches of Apple Cider Vinegar, give the jar a good, quick shake, put a lid on the mixture, label the jar with the date and the ingredients, and place it in the refrigerator. This mixture of vinegar and herbs and spices needs to marinate for two weeks in the refrigerator. Each day you need to give the jar a quick shake. After two weeks, open the vinegar and strain out the herbs and spices. You may need to strain it two times. Add one tablespoon of honey into the vinegar and stir (to preserve the vinegar, you need to add one (1) tablespoon of honey). Now your vinegar is ready for use. You can throw away the herbs and spices and put your vinegar back into its original jar. You herbed vinegar will last at least three months. Keep it refrigerated.
Wondering where to get some of these ingredients? The West Seattle PCC, which is located at 2749 California Ave., S.W., has all of the ingredients listed above. Most of them are sold in bulk, so you can buy only what you need.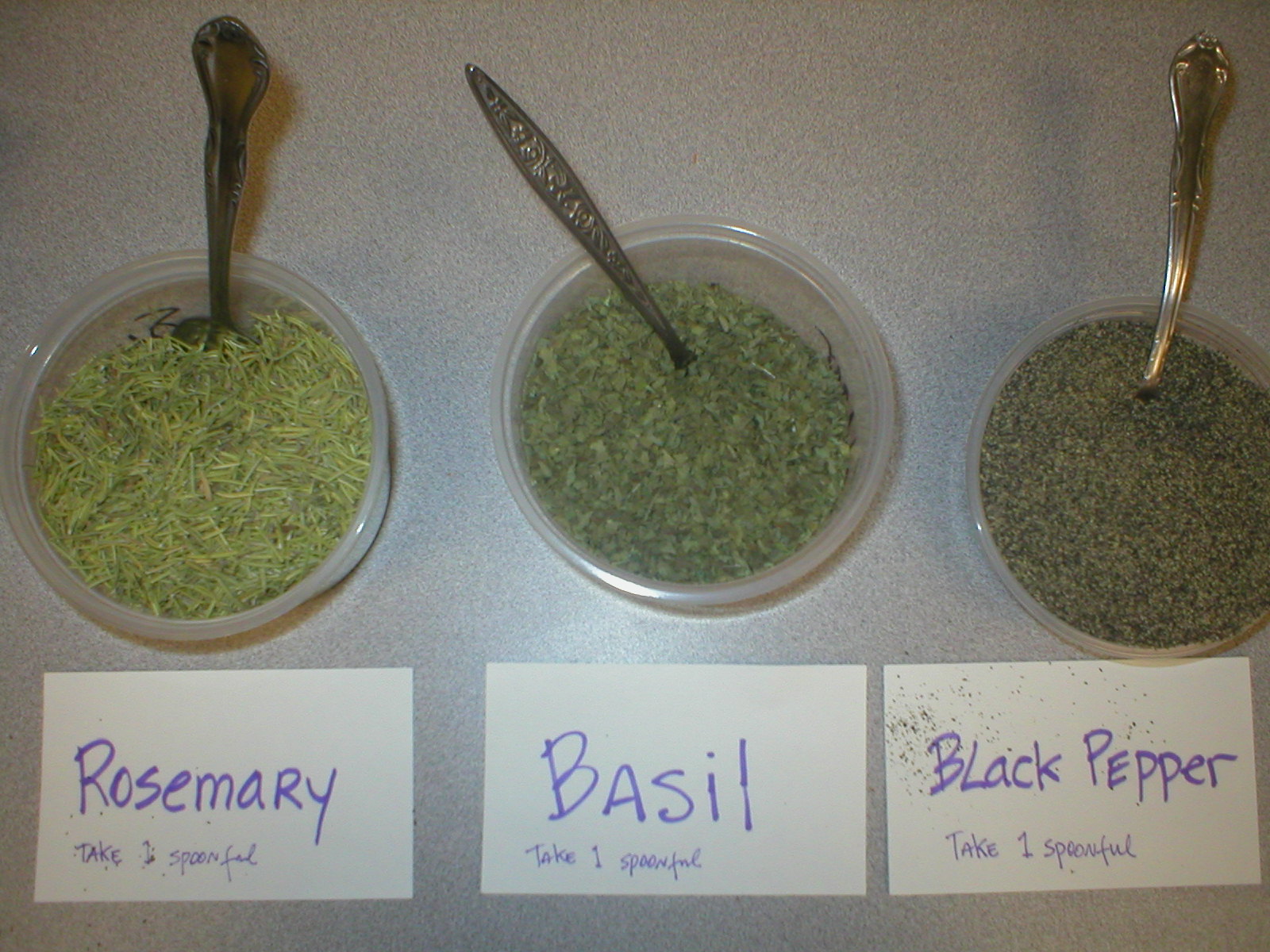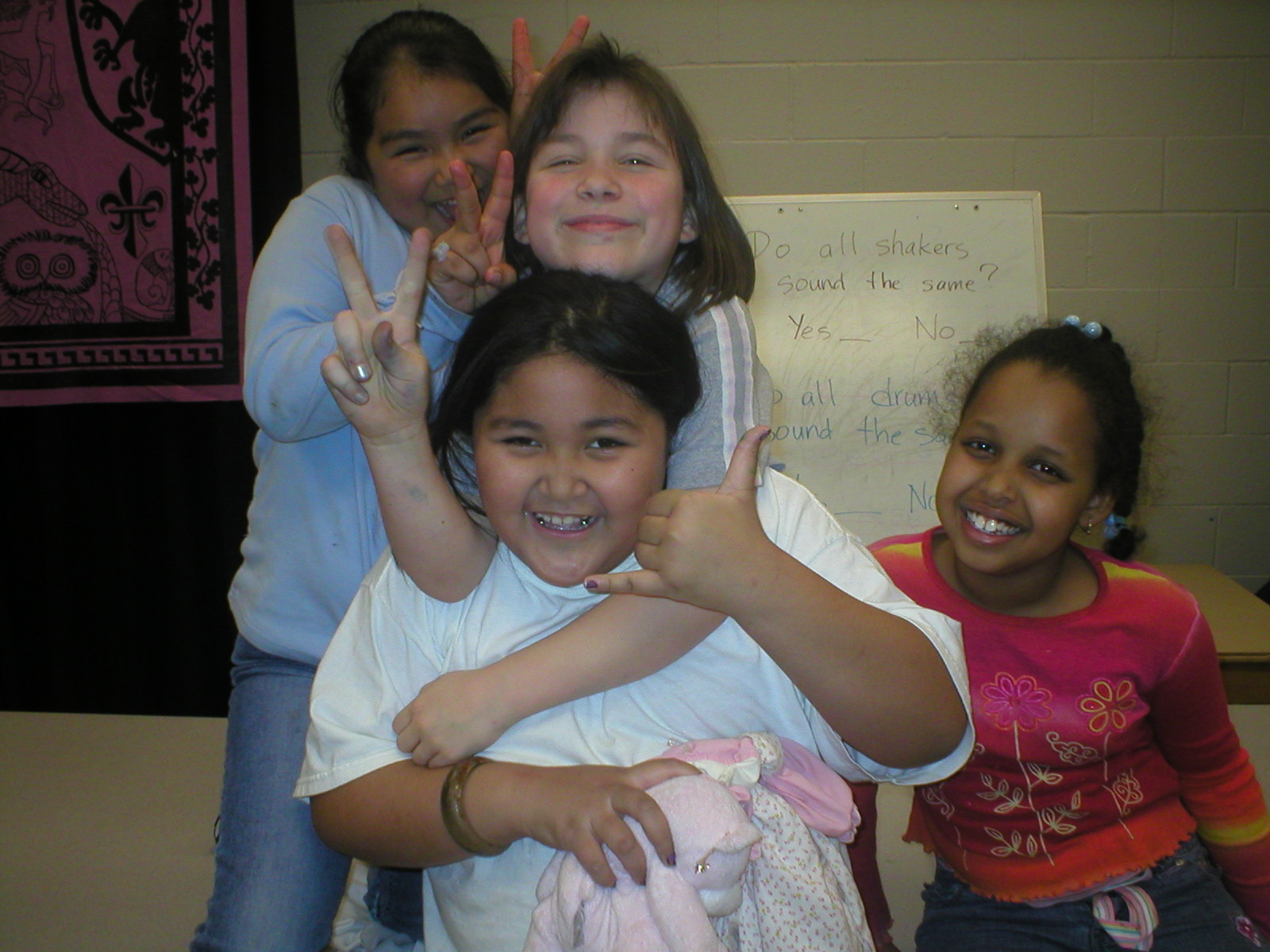 Session 2: Learn About the Herbs/Spices we Used to Make the Herbed Vinegar:
We are working on handout pages for the children (four of them total) that are child-friendly information/coloring sheets. Each sheet will have informative and fun information about four of the herbs/spices we used to make the vinegar. They will be coloring friendly too.
Herbed Vinegar
2nd Lesson Plan
Concord Elementary
South Park, Seattle
Gea and Amy

Today our intent is to deepen the children's understanding of the herb vinaigrette they made last week and the herbs used in it. We will do this by first handing out our home-made informational worksheets on basil, parsley, rosemary, and garlic. Then we'll eat a yummy salad with our herb vinegar dressing.

Preparation:
~Make informational worksheets.
~Get supplies ready: -salad greens -olive oil -salt
-bowls -forks -napkins -filter/cheesecloth
-coloring instruments for worksheets
-bring herbs again for kids to experience while they learn about them.
~Have kids bring back the vinaigrette, or bring it out from storage at the school.
~Call school coordinator the day before to confirm.

Arrive Concord:
3:15 pm
~Gather and set up supplies for worksheets and salads.
~Have copies of worksheets made, staple all sheets together.

4:15-4:40
~Welcome kids and hand out worksheets.
~Talk with them about the herbs.
4:40-5:00
~Clear tables and clean up, have kids put away their worksheets and line up for salad.
~Have them walk through the line, grabbing bowls, napkins, forks and then salad.
One assistant can serve salad, and the other can pour the dressing. Use only one jar for everyone's dressing to make it easier, then, let the kids take home and try their own jar. Send them home with filters and olive oil if there is extra.
~Let them have at it! Share insights on taste and nutrition.
~Clean up