Alfredo Arreguín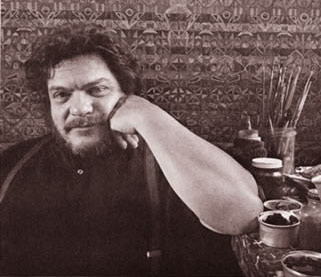 Alfredo Arreguin was born in Morelia, Michoacan, Mexico in 1935 and has lived in Seattle for almost fifty years. He is a nationally recognized artist best known for his unique pattern painting style.

Artworks | Resumé | Reviews | Contact Artist | Copyright Info
Daniel DeSiga

Daniel DeSiga was born in Walla Walla, Washington in 1949 and currently resides in Yakima, Washington. A widely recognized Northwest Chicano artist, he is best known as a producer of murals and other works of art expressing farm worker themes.
Artworks | Resumé | Reviews | Contact Artist | Copyright Info