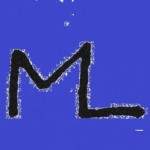 Reverie Prompt:  pp 38-39, 47  Create your own reverie on the engendering of words in response to Bachelard's reverie:  "Look out for the flamboires, little girl! Look out for the flambettes, booby!" In your experience does a romance language such as French do a "great service" by being a "passionate language" that has not wanted to  preserve a neuter gender, but rather multiplies occasions for choosing/coupling? What words, for you, "love each other?" Can you create a reverie to demonstrate words that, for you, have sexes re: the passion of your current field study?
 All the words I feel like love each other, rhyme with each other.
Some are similar but still complete opposites, like SILENCE and SIRENS.
If you throw LIGHTS in there, its a love triangle, even though LIGHTS isn't a perfect rhyme, its close.
Some I feel are perfectly connected, like HEART and ART, and their children are like, HEAR and HURT, because those words are close to them.
I can't really feel the sexes in any of them, but I know that they're in love. Deeply, miserably in love. Even in the difference in their meaning and what they represent, they can't survive without each other.
The rules say some words aren't even supposed to be together but they fight for each other, like STAR and DARK, they don't perfectly rhyme but they go together, they can even relate in meaning STARS light up the DARK sky.
In terms of my passion, this is my passion. Putting these words together, it's like love connection. I thought of the word MICROPHONE so it's options to pair up with are ALONE, ZONE, HOME, SHOWN, and even SMOKE. And I could put it with just one, or I could string them all together.
Like, the MICROPHONE SMOKES when i'm ALONE in my HOME ZONE rap skill SHOWN embedded and HOME GROWN. Its like GROWN was a special guest that nobody knew about and just kind of showed up but still fit in well.