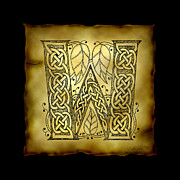 The Meditation of Craftsmanship 
The meditation of craftsmanship is a firsthand investigation into the shared qualities of Buddhist and Yoga meditation with traditional Japanese woodcraft and to see how these techniques create a physical space that facilitates an integral sensory experience between mind, body, and spirit, all encompassed in the Chanoyu tea ceremony.  The student will show how practicing Japanese woodcraft and participating in the Chanoyu tea ceremony invite meditation that "recycles neurons", an essential process in further developing critical thinking skills.  Working with the Chanoyu: Traditional Japanese Culture and the Way of Tea program, the student will join in the construction of a traditional Japanese tea house on campus and practice Chanoyu tea ceremonies with the class.  Conclusions drawn from the investigation will be presented in a final 5-7 page paper that integrates weekly field observations and poetry posted to an online forum.  The paper will be presented week 10 along with a demonstration of woodworking and an interactive component using Chanoyu and haiku.
ABCs and 123s – weekly log and field notes
Wo week 7 February 25, 2013 February 17th – February 23rd 10 hours – in shop 8 hours – in class 6 hours – reading the Dhammapada, In Praise of Shadows, What Is Japanese Architecture?, Tea in Japan, Reading ...
Wo week 6 February 18, 2013 February 10th to 16th 4 hours – in shop 8 hours – in class learning tea prep and drinking 3 hours – reading Dhammapada, Ma (Insterstice) and Rubble, Ma: Space and Time, In ...
Wo week 5 January 23, 2013 February 3rd – 9th 4 hours – in class learning and practicing Chanoyu 8 hours – in wood shop 2 hours – reading Dhammapada, What is Japanese Architecture, Reading in the Brain We began ...
Bachelardian Reverie
Wo bachelard #2 February 13, 2013 "And in free reverie, they (man and woman) speak in order to admit their desires, to communicate in the tranquility of a well harmonized double nature." – 59 "…the human psychism ...
Poetry
Poetry Observed
[http://www.youtube.com/watch?v=FJleRRj4-Vw]
Term Paper Abstract
Read full term paper here
[http://blogs.evergreen.edu/ealphabet/wo-term-paper-winter/]