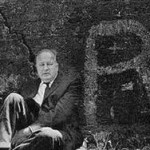 Spring Quarter Field Study Proposal
I will participate in all class activities throughout the week to include a weekly session in Calculated Poetics while continuing to work on a final My Poet's research paper based on the life and poetry of Theodore Roethke. My research paper will include a cento poem where I will collect lines and passages from the collected work of Roethke and place them in a new Unoriginal piece while also including a chapter dedicated to the conversation between Roethke and myself. I will be keeping a log of weekly activities while tracking my progress through updates to the eAlphabet to include Reveries based on the reading of Neuro and poetry created throughout the quarter. I will also post the works created throughout the Calculated Poetics sessions spring quarter.
ABCs and 123s – weekly log and field notes
Bachelardian Reverie in Relation to Neuro
Poetry
Elements of Style
Calculated Poetics
Pilg – Week 6 CP Poem So as reading through the reading of the week I stumbled upon "Fractal Geometry" and it jolted the hell out of me. The author goes on to speak, in stanza ...
Pilg – Calculated Poetics Week 5                 As I read Sphere I had the thought to work with something sphere related. I first tried to work with the sphere ...
 Term Paper Abstract