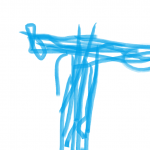 Works Cited
Gardner, Howard. The Arts and Human Development. New York: Basic, 1994. Print.
Gardner, Howard. Changing Minds: The Art and Science of Changing Our Own and Other People's Minds. Boston, MA: Harvard Business School, 2004. Print.
Oswalt, Angela. "CHILD & ADOLESCENT DEVELOPMENT: OVERVIEW." Gulf Bend MHMR Center (n.d.): n. pag. Gulf Bend MHMR Center. Web. 2013.
Bibliography in progress APA 6th Edition Format
Howe, S. (2003). The Midnight. New York: New Directions.
Jacobs, J.S. & Jacobs, D. T. (2001). Teaching Virtues: Building Character Across the Curriculum. Lanham: Scarecrow Press.
Lawrence, J. (1999). Argument for Action: Ethics and Professional Conduct. Brookfield: Ashgate Publishing Company.
Gardner, H. (1994). The Arts and Human Development. New York: Basic Books